HELLO!
It's been a busy day here for us Golden Retriever Puppies at Windy Knoll Farm! Well, perhaps we've been busy watching the goings on more than anything else, but we've even gotten to be a part of a few of the happenings…
We had wormer administered to us. Mary Grace did a good job helping Mama and we behaved very well to help out with the process.
It was a lot of work, and upon completion, we were all ready for a good nap! One of us was so tired, he conked out on his back!
While we napped, Mary and Esther were busy scrubbing dog buckets and dishes. They like the suds and water necessary for the job!
Jonathan worked hard cleaning out our indoor pens.
He even finished his side before Mama finished hers, completing the job all by himself! Great job, Jonathan!
Our new, deluxe dog houses have been in progress for a long time, and today marked the exciting milestone of actually setting them up! Greg and my father in law worked as a team to install them.
All set up and ready to go!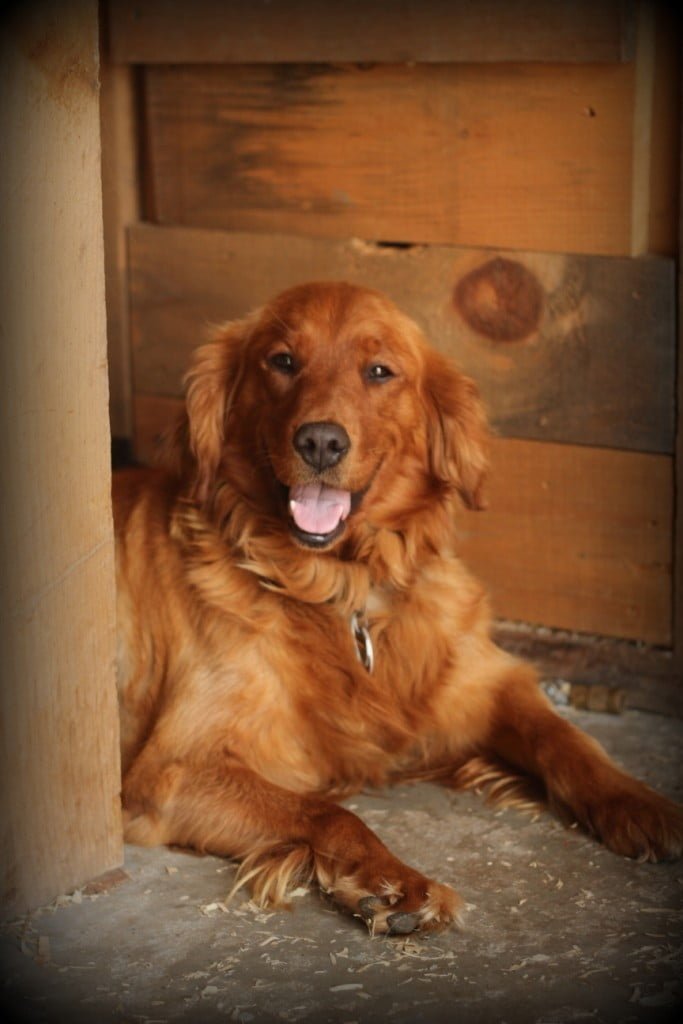 Betsy relaxed on the cool garage floor, content to observe the activity around her throughout the day. We were happy to relax much later in the day, content with the results of our day's labor. Life on Windy Knoll Farm is always busy, but we wouldn't have it any other way!