We have an AKC Golden Retriever male pup that has become available for sale from our litter from Polly!
GREEN COLLAR BOY HAS BEEN SOLD!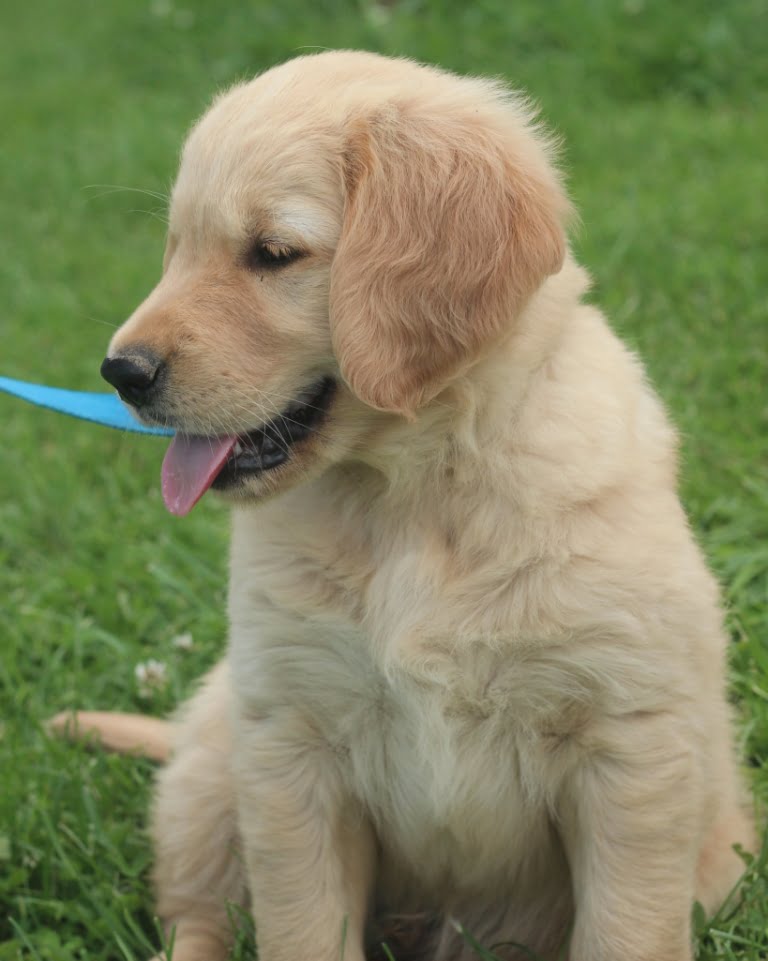 This little fellow's original new owners unfortunately experienced some unexpected life difficulties, which resulted in their inability to take their new pup home. That means that little "Green Collar Male" is ready to bless someone else's home with an adorable, new, golden pup companion this summer!
"Green Collar Male" is a sweet, vivacious, smart, and snugly beautiful gold pup who just turned eight weeks old today. He loves to romp, and loves to relax upside down in our arms while enjoying belly rubs!
He is ready for his new home with a clean bill of health from his vet check, including his first vaccinations, while in the meantime he continues to be well socialized with us and our children each day on our beautiful Vermont farm (our son is working on introducing him to leash training)!
If you are interested in this little fellow as a lovely addition to your life, please contact us either via email, or phone: 802-265-0222. We will honor and evaluate requests based on a first come, first serve basis.