Newborn Golden Puppies at Windy Knoll Goldens!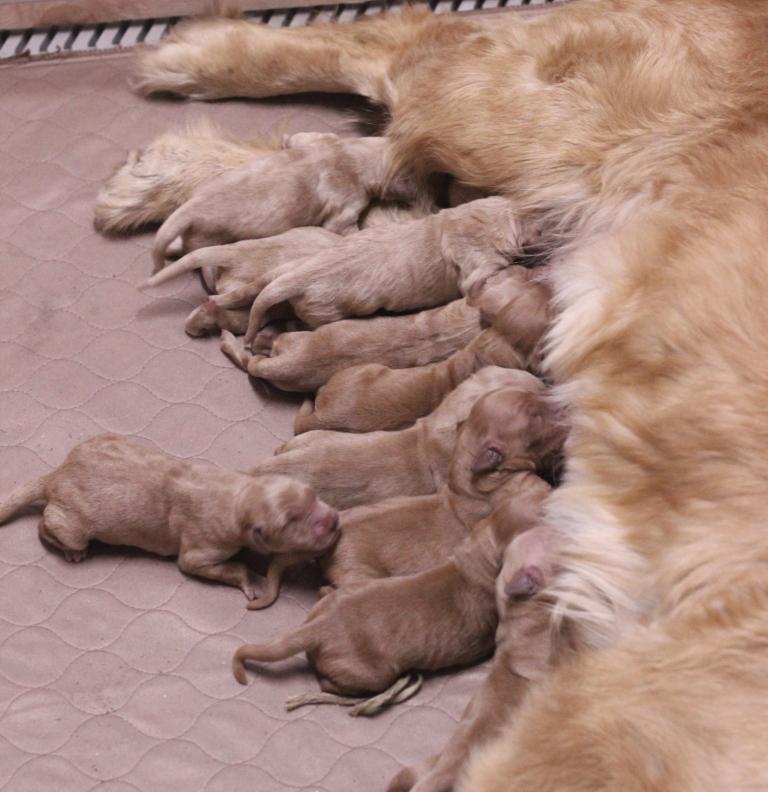 Our first litter of adorable little puppies has arrived! Sampson and Sweet Spice's puppies were born May 21st, 2019 – and quite a litter at that, with thirteen little canines delivered safe and sound! Six cute little boys, along with seven lovely little girls, have settled in nicely to life outside the womb, cozy in their warm whelping box, quite busy with sleeping and nursing! Our children are thrilled to have newborn pups to snuggle again! We look forward to keeping you updated on their lives as they grow in leaps and bounds for the next eight weeks!
And for those of you waiting for news on Clara's litter, which was also due this week: Clara is doing great, but hasn't had her puppies yet. It will be anytime now. We'll post her announcement next when the big event occurs!