Apparently, from the looks of our blog and facebook page, nothing has been happening here for some time! On the contrary, however, so much is occurring here at Windy Knoll Goldens  that there's hardly time to keep up with it, let alone write about it! We've had all the normal dog events of each day, as well the addition of several new beautiful puppies, a couple of our younger goldens scoring in the above average percentile for their hip tests, and normal for their hearts scores, a couple of trips to other kennels — and one huge, new Windy Knoll project that you'll be learning about in the coming months that's consuming a large portion of time and effort!
But the news that we really wanted to let you know about today is that we should have lots of puppies on the way here at Windy Knoll Goldens! That's right, the last several weeks have been a flurry of activity as five of our gorgeous females were bred!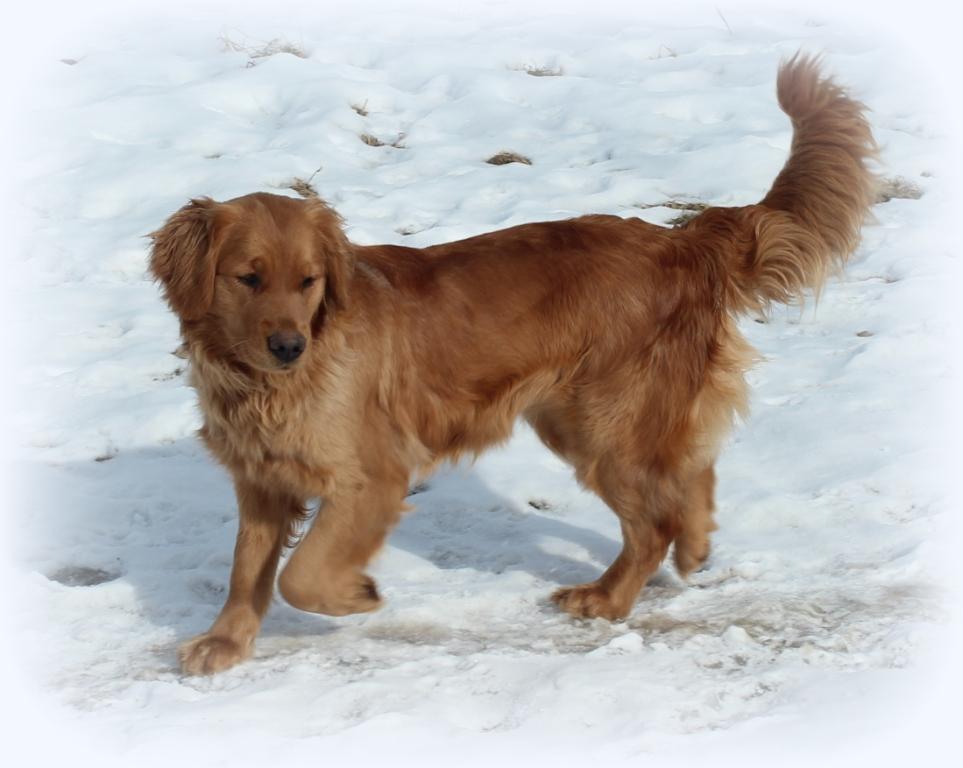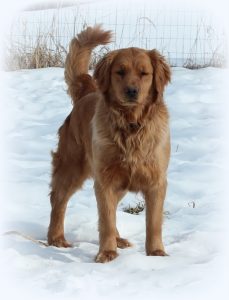 Clara Barton of Windy Knoll Goldens was bred with Thunder Ridge Goldens Sampson, for a litter due November 12, 2018! Clara is a pretty, dark red golden, and handsome Sampson (this picture doesn't do him justice!) is an even darker Irish setter red hue, and we look forward to a litter of gorgeous, dark red AKC goldens from them!
Sweet Spice of Windy Knoll Goldens and our sire, Ulysses S. Grant of Windy Knoll Goldens, will have their first litter of AKC Golden Retrievers due on November 9th, 2018. Both possess fine temperaments, sleek, beautiful confirmation, and superb hips. Their puppies will be a welcome arrival here at Windy Knoll Farm.
Windy Knoll Lady Margaret, affectionately known as Meg, will have our first litter of half English Cream Goldens. She was bred with AKC English Cream male from Supergoldens who is not only a regal, gorgeous golden but also quite a sweet fellow. Their puppies, who are due on November 13th, 2018, will be blond to cream, with a strong genetic foundation with the combination of English Cream and American Golden genetics.
Windy Knoll Polly and Ulysses S. Grant are expecting their litter of AKC Goldens on November 20th, 2018. Polly and Grant's previous litters have been beautiful, dark goldens puppies with sweet, lovable, playful personalities like their parents – just what we anticipate of these new little goldens!
Beautiful, sweet Windy Knoll Golden Sunshine is also expecting a litter by Grant on November 19th, 2018. Sunny and Grant have also had a litter together in the past and their puppies have been adorable and sweet little pups with lovely personalities. We are thrilled to have another litter coming up from them!
We can't wait for lots of adorable little goldens to snuggle, care for, and watch grow into beautiful puppies!