Some of you know that we had a record setting litter arrive several weeks ago: Patsy presented us with one, very large, very cute little girl pup! Needless to say, with no mealtime competition, and undivided attention from Patsy, this little girl is an extremely large, chubby, vigorous puppy who is the spitting image of her handsome sire, Charlie! Although not quite developmentally on the same page as Daisy's older litter, she definitely is almost as big as them! Isn't she adorable?!
Here's her pretty mother, Patsy: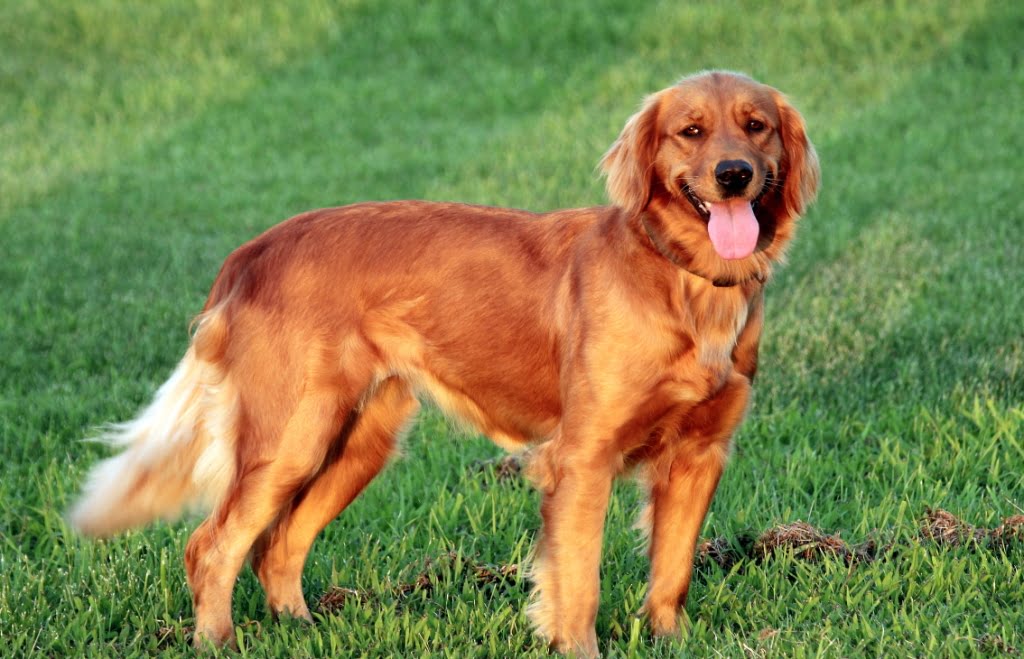 And this is her sire, our handsome Charlie:
Can you notice the resemblance?!