Windy Knoll Goldens has the distinction of being one of the select few golden retriever breeders to be on the "Top Golden Retriever Breeder on the East Coast" list.** While we are greatful for this, it just confirms our committment to not only breeding top golden retrievers in personality, confirmation, and genetics, but also, committed customer service. We are not satisfied with just providing the best and cutest golden retrievers, but we want the whole experience to be one of happiness and joy for our "golden families" and our golden retrievers. We are here for training advice for your goldens anytime there is a question. We welcome questions about health, vet recommendations, surgical procedures like spaying and neutering, or best dog foods. For those interested in natural or holistic dog care, we love to share our experiences, tips and tricks to keeping healthy goldens. In other words, we are here for you.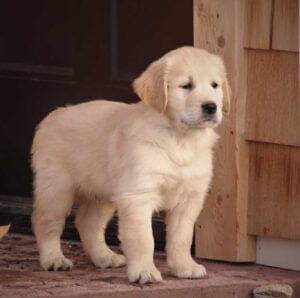 So take some time to browse our website. Check out out pictures and videos of both puppies and parents. Find out about each pairing before you reserve your puppy; or if you just want any of our goldens, reserve anytime!
Here are a few of our Libby and Freddy pups that are 8 weeks old now. We have one female still available as someone backed out the day they were supposed to pick out their puppy. She is ready to go anytime.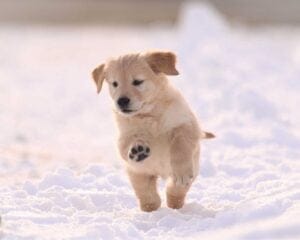 If you have had a five star experience with us, please consider giving us a five star review on Google, Facebook or BBB.org!
**https://welovedoodles.com/golden-retriever-breeders-on-the-east-coast/