We're happy to extend Autumn greetings from Windy Knoll Farm. We're also happy to share some exciting news about two upcoming litters of AKC Golden Retriever puppies coming from Windy Knoll Goldens! A trip to our vet this week confirmed that

Windy Knoll Betsy and Windy Knoll Polly are both pregnant with our next litters of beautiful puppies!
Green Mountain Pastures Shep sired both litters – a pretty big deal for a fellow his age as he nears the twelve year mark! These are his last two litters, so they are definitely special additions to Windy Knoll Goldens. Shep embodies all that is perfect about the Golden Retriever breed: wonderful, friendly, loyal, calm, and happy disposition, beautiful looks, excellent health, and intelligence. We couldn't be more happy that we'll get to enjoy the last of his progeny this fall.
Sweet, pretty Windy Knoll Betsy and Green Mountain Pastures Shep's golden puppies are due to arrive around October 25th, 2016. Betsy is an experienced, wonderful mother, and is calmly enjoying a healthy pregnancy. Shep has sired several litters with her already, and they have proven exceptional at passing along their great personalities to their beautiful, dark red puppies.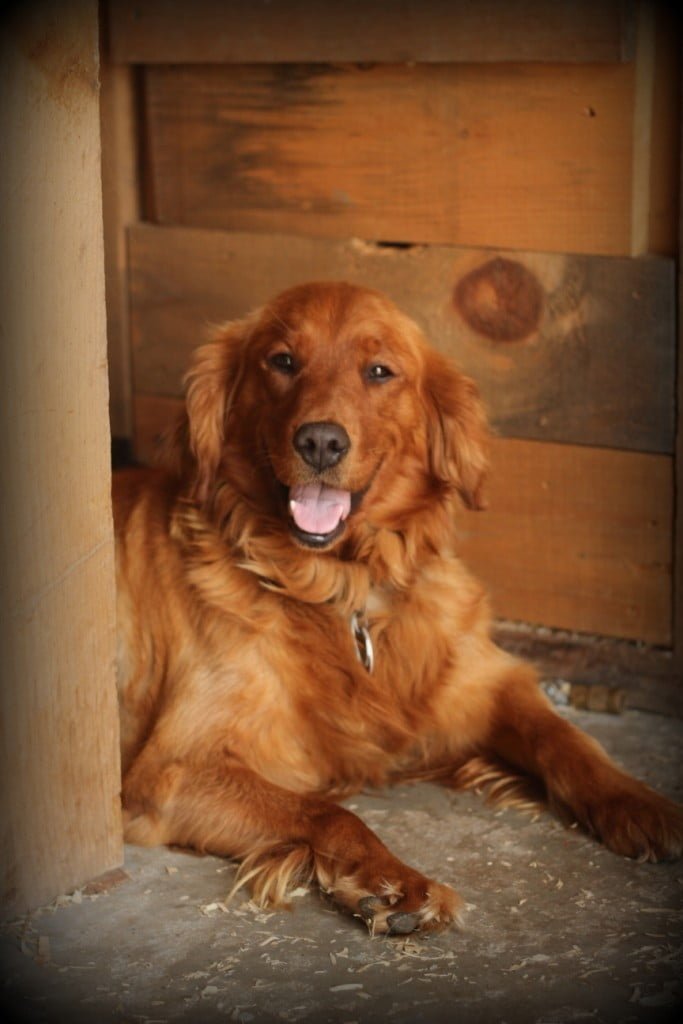 Beautiful, cheery Windy Knoll Polly and Green Mountain Pastures Shep's puppies are due just a week after our first litter, around October 1, 2016. This is Polly's second litter, and several weeks into her pregnancy, she continues to be her happy, exuberant self, enjoying the last warm days of summer, and frisking eagerly about with the first hints of crisp, cool fall weather we've had.
Time will fly by in the next six weeks, and we'll be back here before we know it, announcing the arrival of these two new litters of our AKC Golden Retriever puppies! All of these puppies have already been spoken for, but if you are interested in a 2017 litter, contact us to find out more details.
Have a Happy Fall!