It's been a delight enjoying our first litter of full English Cream puppies with their stunning dark eyes, silky white coats, and adorable little faces! Dory and Dozer's four girls and four boys have grown tremendously since I last posted pictures of them. I have got to say that while I personally really admire the dark gold color in a mature Golden Retriever, there is something quite irreplaceable about the cuteness of the little white English Cream pup's faces!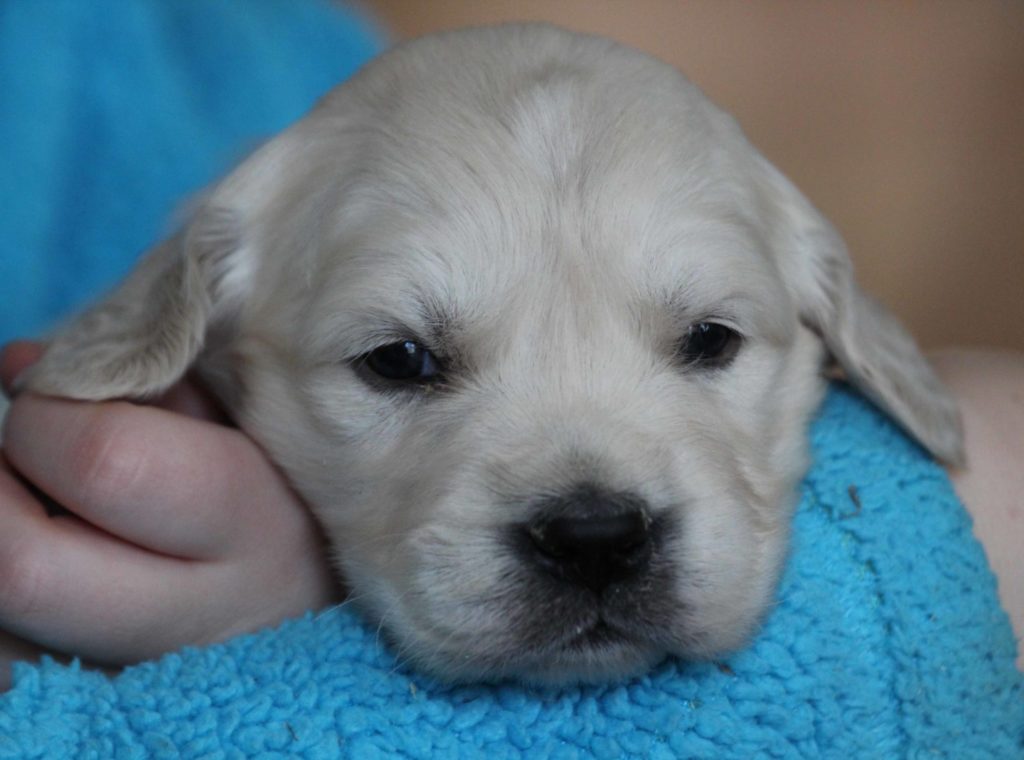 At three weeks old, they're now enjoying toddling about their home, sampling real dog food here and there, and wearing shiny little color coded collars.. They're still  most earnest about sleeping, nursing and snuggling, though!
During playtime with puppies just yesterday, the children came trooping to me one by one to show me their personal favorite little puppy, each snuggled cozily in little arms, and each, in my opinion, about as cute as the next.
I think that's a Good Night photo from one of our very sleepy, very content, very adorable English Cream puppies! I hope you sleep as well as she is!